As you know that fidget cube gadget consist of 6 sides and all sides have different features and work to perform. So, come and know about the work of these features and how it offers you benefits. Below are the name of each sides and its work in the gadget.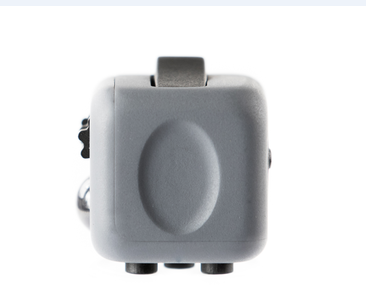 Click: There is no need to click your pen anymore as now there are some tools made that can leave your habits. This is the best feature of stress cube that it has sides that each have buttons to press, so that by clicking button that produce sound, that is fun like whenever you feel sad and nervous this can keeps you in a good mood apart from bad energy and negative thoughts.
Glide: there is no need to have knowledge about a tool, for enjoying it, only the gliding action is the tool makes you to enjoy it. If you are standing for an interview and feel really very nervous that how to face it, what questions you are going to face, in place of these thoughts use this cube , so when you wait in a room for interview enjoy this tool peacefully.
Flip: this is given for silent the tool, so that if you wish to silent it, use it immediately and get access to silent or audible anytime.
Breathe: Now say goodbye forever to stress, as it is designed is inspired through traditional stress tools, stones that is traditionally used to reduce all anxiety whenever rubbed.
Roll: this roll means for changing the moments of the tool, gears are available for changing the by single click make all moments.
Spin: if you are searching for circular fidget, then spin is a right feature that spins it all time.
These are the top fidget cube features that are generally not found in every gadget. So, at the time of choosing right tool for your stress and anxiety make this tool in your top consideration.