"Honesty is the best policy" "Thou shalt not lie" "An honest day's work for a fair day's pay" "Thou shalt not steal"
Where have we gone wrong in this business? And others too….
The sun rises, and countless hardworking men and women open their eyes some other day. Thankful for that they realize they don't have any heat. OH NO! They call a (chauffagiste 91) Heating engineer 91 …that I don't have any warmth, my home is chilly, my household is whining! Would you help? Arrangements are created, a technician is dispatched, and the procedure begins.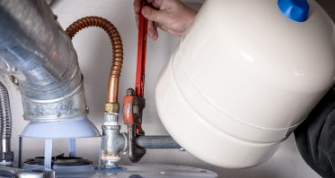 Having a useful flashlight, the proficient heating technician eyes his victim, the heating system. Or, more importantly, if we say, the client? Hmmm…he says, eyes glued into the cold, nevertheless vertical box in the cellar, just like I thought. Ma'am I am sorry to inform you whom you've got defective fragistat, and it is really severe. Too dangerous to attempt to find this old clunker started. I will need to flip it off, cap the pipes and disconnect all of the cables, right today. OH NO! "Now what?" the terrified homeowner asks? Well, I will need to call my own boss. The office will return to you and send you one of our handy-dandy salesmen. And, therefore it occurs…the salesman arrives, palms Ms. Homeowner a booklet, and sporting the funeral directors visage, he heads straight to see the 'individual' in the cellar. "AHA…because I anticipated" he snarls seeing the assumed deceased…your fragistatis shot…rather than readily available with this classic equipment. Oh yes, very dangerous, has to be replaced instantly…sign here".